Become a translator and interpreter for a militant internationalism!
Translation and interpreting is fundamental work for equal exchange and mutual trust at international level. The language work of SI since then has helped to inform each other on an equal footing, to exchange ideas, to advise and to come to jointly supported determinations and decisions and to develop solidarity.
With the redesign of the homepage of Solidarity International and its increased use for language work, we have further developed the "language page" into an instrument of coordination and exchange in language work. For linguists from various initiatives, alliances, groups, organizations, etc., this page is available for the language work of militant internationalism.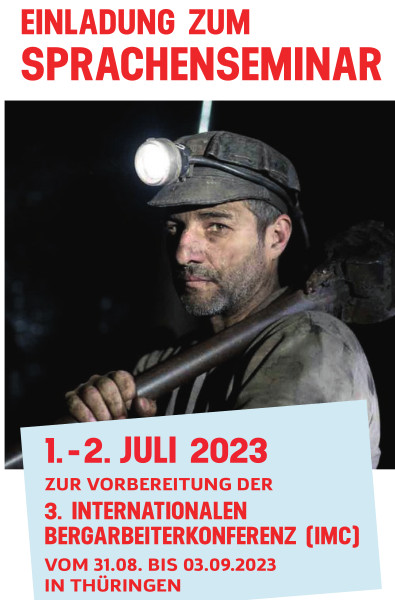 Die neue Einladung zum Sprachenseminar für die 3. Internationale Bergarbeiterkonferenz ist erschienen.
Weiterlesen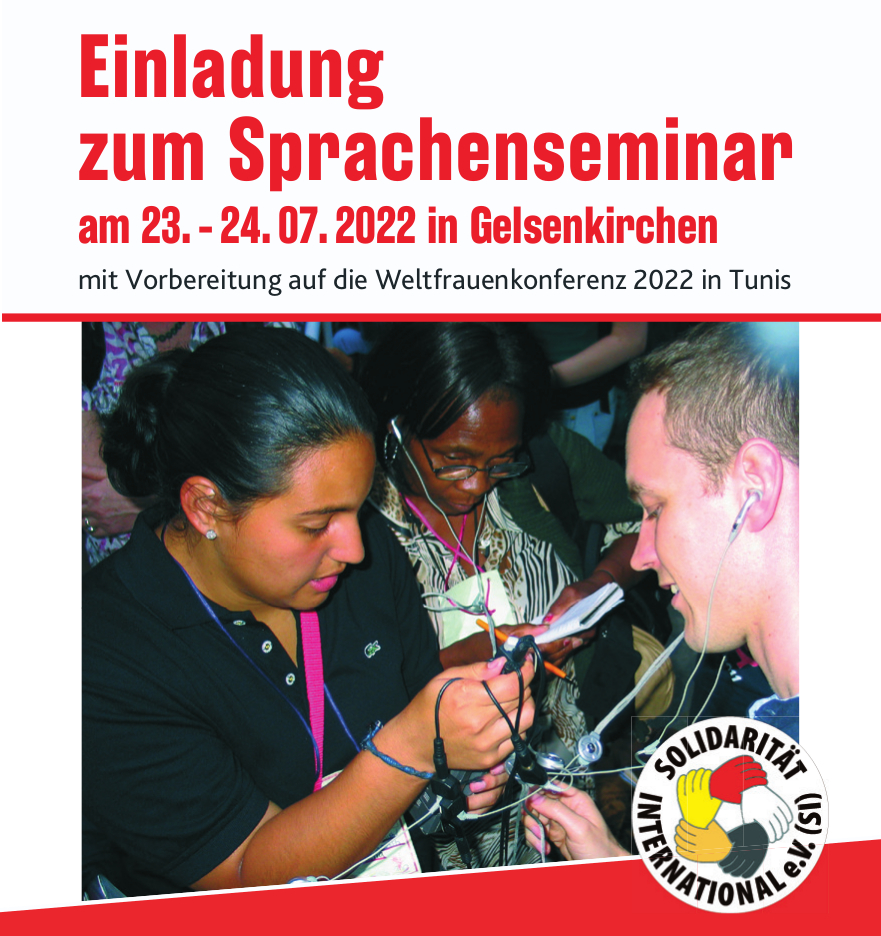 Am 23. – 24. 07. 2022 findet das Sprachenseminar
zur Vorbereitung auf die Weltfrauenkonferenz Im September in Tunis statt.
Weiterlesen
In dieser Liste findet ihr die aktuellen Dokumente zum Übersetzen. Um die Übersetzung zu übernehmen, geht bitte in den internen Bereich. Um Doppelarbeit zu vermeiden, tragt euch dort bitte verbindlich und mit Termin ein.
// Coming soon.
As a linguist, you will first have an interview to assess your knowledge. You will then be given access to the internal area and commit yourself to the principles.